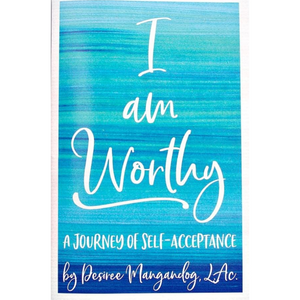 Are you ready to experience how worthy you are of love and all your life's desires? 
Join Desiree on a 5-week guided journey with essential oils to release shame and build a strong foundation of self-worth. 
It isn't an intellectual talk about why worthiness matters. This book is experiential. A step-by-step process that integrates Chinese Medicine, energy work and essential oils to release emotional baggage. 
Not only do you release burdens that have been carried for decades, but also instill new patterns of worthiness and self-acceptance. 
Experience the unstoppable you that creates magic and miracles.
Returns & Refunds
You can cancel your book order for approximately one hour from the time the original order is placed. Past one hour, please understand that we cannot provide refunds or cancel orders.