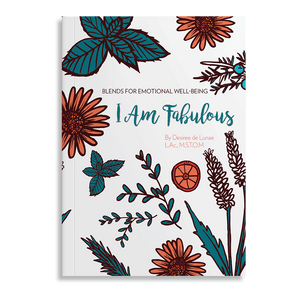 Do you need to...
  - Clear clutter out of your life?
  - Find direction and clarity?
  - Still your mind?
  - Increase momentum and wealth?
  - Get over heart-break?
Grab a copy of Desiree's book I am Fabulous - Blends for Emotional Well-Being!
This book is rich with recipes for any emotional support you need. It contains 40 roller bottle blends and 5 diffuser blends. There are multiple blends to benefit you in transitions and experience grace through the common struggles we endure.
Returns & Refunds
You can cancel your book order for approximately one hour from the time the original order is placed. Past one hour, please understand that we cannot provide refunds or cancel orders.